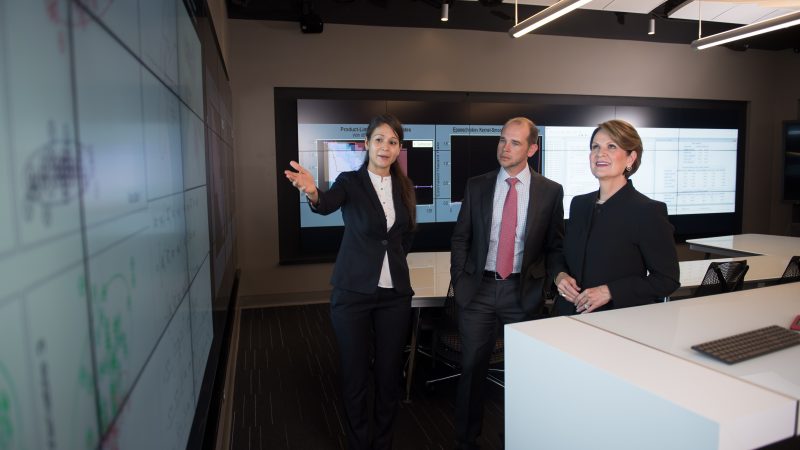 Marillyn A. Hewson Data Analytics Lab
---
What is it?
The Marillyn A. Hewson Data Analytics Lab is a state-of-the-art data science and premier research facility that provides a collaborative workspace to devise processes for data – from storage and management to analytics and insights.
What does the lab do?
The lab promotes our rigorous work on data-driven projects, enabling us to give students critical skills that are in high demand by industry and government.
Who can use the lab?
Students, faculty, industry and/or government agencies come together to collectively focus on real-world problems in need of applied data and analytics solutions. This hands-on, interdisciplinary team collaborates to devise and initiate processes that will discover information to support both public and private organizational decision-making. This experiential process begins in our College and prepares students for high-demand data and analytics careers.
What We Offer
Research
Study in a technologically advanced place to experience data-oriented research
Network
Get exposed to leading industry partners such as Lockheed Martin, Protective Life, SAS, and more
Learn
Learn statistical and analytical techniques that are critical 21st-century tools informing global decisions